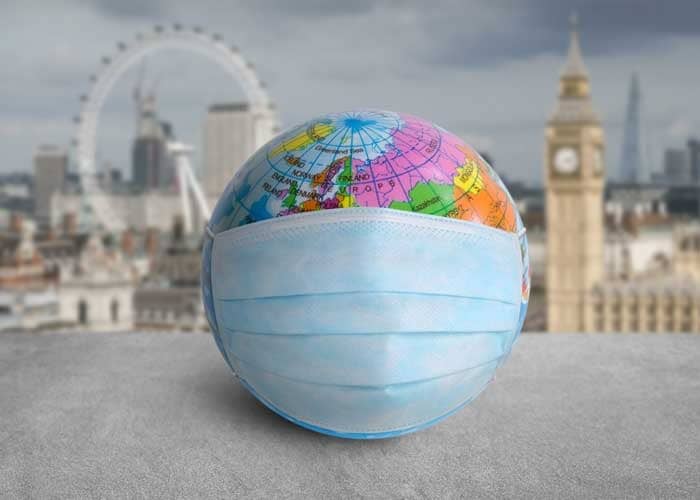 Evolving Hospitality Industry (Asian Markets) Post Pandemic
The Asian Hospitality Markets had massive impacts of the Pandemic waves, given the large Influx of Chinese tourists annually. Unemployment trends were ballistic and many hospitality assets were up for sale or into liquidation.
During the past 20 months, the global tourism industry has remained in a state of hibernation, with many simply managing to sustain their businesses. Hundreds of travel agencies in Japan have closed operations, the largest British travel coach operator has also suffered a similar fate. Countless hotels, airline companies and tour group restaurants have shuttered, while drivers, guides and pilots have switched to other jobs. It is almost impossible to get an instant quotation from these service providers now.
Post the second wave that ravaged Asian Markets, the recovery will prevail but uneven, it will come in waves while the pandemic comes under control. The recovery patterns remain unpredictable, given the media sensationalism and promotion of Covid-19 hysteria which will hinder the recovery, and at times possibly, stop it in its tracks.
Finally, it is unequal. If any, recovery will be most significant in places like South-east Asia, over Northern Asia. In South-east Asia, people will be inclined to choose their travel destinations for its low-cost, large natural beaches for social distancing, and track record in containing the virus.
The South-east Asia's recovery will also be dependent on the health of the airline industry. Several airlines like AirAsia and Hong Kong Air are struggling to get their numbers. When the competition scales downwards among low-cost carriers, prices for air travel will rise, and higher prices will hurt the recovery.
China alone accounts for over a third of all international tourism.
Numbers like that help explain why some of the world's biggest operators such as Accor are betting so big on Asia, with the French hotel group adding a total of 20,000 rooms to its portfolio this year, with two new hotel openings in Japan, more than 30 new hotels in Southeast Asia, and a staggering 94 new hotels in China.
"With Chinese travellers spending more than anyone, we have therefore made the Chinese market a key priority and created services with Chinese guests in mind, including ensuring we have Chinese-language staff and collaterals in our hotels, Chinese menus and Chinese media," said Michael Issenberg, chief executive of Accor Hotels Asia Pacific.
Singapore hotelier 'Far East Hospitality', who will add more than 700 rooms in key markets including Vietnam, Japan and Australia, is also pressing ahead with its expansion plans.
The APAC region continues to follow strict protocols with the spread of the Omicron variant. The region was split with some countries expanding, and some closing, the booking gap between 2019 and now. Occupancy levels remain low and unemployment rates increased for the first time in 12 months in the larger part of the region.
Hoteliers across the world, have gotten creative in creating experience-based hotel packages to attract leisure travel from locals. People will likely look to spend meaningful time with their family and friends, something they have been deprived of during this pandemic. Travel will be more flexible as more people are working from home, and that there will be a drop in mass travel!
Wherever we go in 2022, for most of us, it won't be too far from home. We will get in cars and travel nearby, dispersing to thousands of smaller cities, towns and rural communities, making tourism an important part of how local economies recover. Travel behaviour to short-haul breaks and shorter itineraries.
The hospitality sector is poised to be driven by domestic travel demand in the short term. Many operators refocusing their business to cater for the middle to high-end segment of local travellers at lower rates and operating costs.
Over the past 20 months, the Tourism, Arts and Culture Ministry has been working hard to help revive the industry, and today, the results are very clear for everyone to see.
The Langkawi travel bubble pilot programme that kicked off on Sept 16 was one of the most important moves made by the ministry, and thankfully, the programme became a success. It also paved the way for the resumption of interstate travel – which automatically restarted tourism activities – in Malaysia, as well as the resumption of outbound international travel for leisure.
And from Nov 15, the Langkawi international travel bubble programme has begun, which means fully vaccinated tourists from overseas are allowed to enter the island and holiday without the need for quarantine.
Travel operators are more than happy to welcome such initiatives, even though some may still have a hard time adapting to the changing environment.
2.5 million Malaysians rely on the industry to make a living. As such, every decision made by the ministry will not only impact the country's economy but will also help sustain a living for a large number of tourism industry workers like myself, who have not been able to get much income for over 20 months now. Or at least, these folks will have some income to survive another month.
Travel industry operators in Singapore, Taiwan, Japan, South Korea, and Australia are lucky to have been given special attention by their governments during these trying times. I do hope for the same in Malaysia.
To bring the travel industry back to pre-pandemic levels will necessitate careful planning and systematic implementation. It must never be rushed through.
At the same time, it is also critical for all travel frontliners to strictly adhere to the SOP in a bid to stop further spread of the virus. Do bear in mind that the travel industry has been beaten beyond recognition and will not be able to withstand another major impact anytime soon.
Fortunately, the reopening of the outbound sector has shown a glimmer of hope. Currently there are nearly 50 countries ready to welcome Malaysian tourists without imposing a mandatory quarantine ruling. However, upon returning to Malaysia, travellers will need to undergo a seven-day quarantine.
We believe, now is the time to raising up a new generation of hospitality professionals and investing in them.
We need to cultivate the backbone of the industry by hiring people with passion and heart for serving others. By creating an intensive education program for hospitality professionals, the industry can efficiently prepare a new wave of workers. Then the industry can maintain sustainability by pushing forward with continued education, As pressure builds to reinvent the hospitality model, the time is now to rethink the entire physical hotel structure that has been the same for 50 years. The industry must redesign its structures in a way that creates experiential moments and drives guest engagement by incorporating more of a community aspect.
The industry must also see this mass labour exodus as a time to start investing highly in the people who run it by cultivating passionate professionals through giving them unbelievable skillsets and the opportunity to make money and serve guests with pride.
The hospitality industry needs to change the mind-set of how it operates, starting from its core foundations.
We believe those of us in the Hospitality industry have the same travel DNA in our blood. We will continue to devote ourselves to the industry and work together to bring about its full recovery.
Author -- Gladvin Rego | Vineet Borkar