Skill Cell : By Lexicon Institute of Hotel Management
Keeping in mind the clarion call of "Skilling India", we have created The Lexicon Centre for Skill Development which imparts industry centric skills to its aspirants. Those certified at the centre get readily absorbed in the core hospitality areas in the industry. The Leadership team assists in building industry related certifications and absorption of the job ready man power hospitality operations.
Skills are imparted in Culinary, Bakery, Front office, Housekeeping, Food and Beverage Service areas of the hotel departments.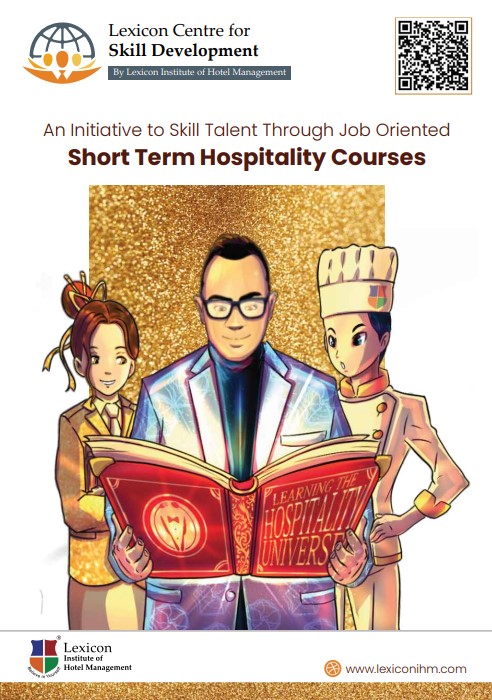 Skill Development
Lexicon Centre for Skill Development offers short term courses to make you industry ready professionals. Courses are crafted by Industry Leaders to develop technical skills in several areas of hospitality. Choose the ones that best suits your interests and natural traits. A promising career in hospitality awaits you. Come, learn from the professionals.
Download Brochure