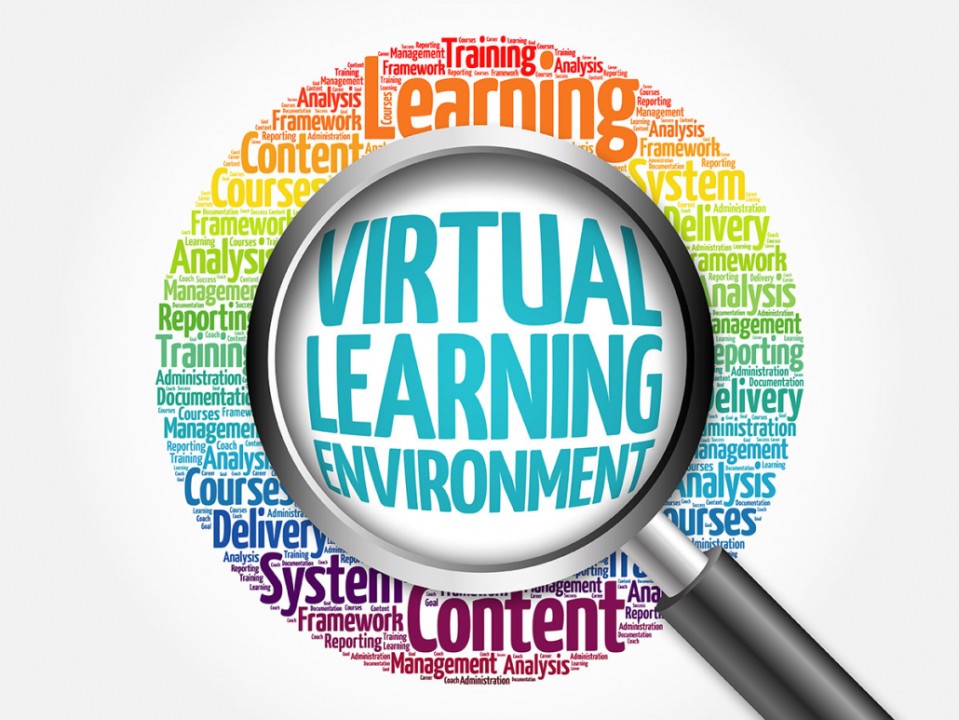 Virtual Learning is Here to Stay — Let's Make it Better ?
"There's been more experimentation and innovation with education in the last few months than in the last 100 years." - Nasir Shaikh
The world continues to grapple with the ever-widening coronavirus pandemic. At the imminent start of the 2021-22 academic year, families are again working to adjust to virtual learning from home. Last year was a year of experimentation, was a year of engagement, was a year to set the foundations for the future to come... and did we? Over 2020-21, new relationships were made, shared and built on. Whilst, many including me are waiting for us to do knowledge sharing in person and interact with each other in the person, virtual learning has been that teacher which has equipped all age groups to be digitally equipped to tackle the future and is here to stay and be the 'Ace Up Our Sleeves' to excel.
"The day-to-day life will soon return to 'normal' at some point but for education there will be a new normal. "Students by now are expected to be able to seamlessly switch between in-person and virtual formats, be adaptable, be ready to handle the unseen which will really hold them in great stead when they enter the corporate world. I feel they will be more corporate ready and Day Zero Professionals, than ever before. 'Important positives will emerge for the students and all stakeholders because of this pandemic' - How?
Virtual learning "increases flexibility for students and thereby increases student ownership" of their logical and executional development, where students are "not just given more tasks, added responsibility for developing what they're learning and [for] sharing that in a more cooperative exercise. The transition from the old-school, "Sage on the Stage" model to virtual teaching long preceded the onset of the pandemic. Universities all around the world are promoting the idea of the "flipped classroom" for years. Herein, students absorb online content forwarded by their teachers for homework and teachers use follow-up classes for related activities. Blended-learning instructional methods — flexibly combine online and traditional methods. Moving towards virtual instruction has enhanced.
I have always believed that 'It is the Fast that Eat the Slow, and not the Big that Eat the Small,' and I believe that at Lexicon Management Institute of Leadership & Excellence we examined and updated its teaching approaches with extraordinary speed and assurance. As an institution we were always technology friendly and savvy, this pandemic worked as a catalyst for us to scale new heights and take virtual and digital engagement to the next level. We realised change and the speed of change will be the game changer and... enhanced our processes, trained our faculty on virtual delivery, set up a professional recording studio, a grooming studio, mental health experts, recorded reflections, introduced unique examination mechanisms, Tri-2 Internships, Online and Offsite Induction Programs, Parent Engagement Programs whilst staying dedicated to the what we believe is the most important reason for us being there - 'Delivering Quality Education' and 'Making Our Students Believe in Themselves'... to achieve and go beyond their true potential.
As India moves toward superior reliance on remote learning. We must continue allocating sufficient public resources to districts in need. Whilst adding virtual tools and skills we need to reinforce that no matter what virtual tools a teacher has at his or her disposal, learning cannot be effective without considerate design planning and the nurturing of mutual and positive associations in the classroom (virtual/physical). We need to stay focussed on the outcomes from each learning module and continue find new methods to measure learning, ensure desired outcome and at the same time hope an 'Attitude of Gratitude' develops to understand the efforts being put in to ensure successful leaders of a vibrant and growing India.
"Best learning has always been interactive." - and interaction is not defined by physical presence... virtual interaction can be innovative and advantageous which really makes the world a smaller, together place.
Author -- Abdul Nasir Shaikh